News courtesy Andaman Sheekha ::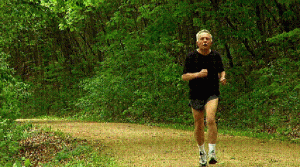 DR. SUDIP CHAKRABORTY ( MD Medicine)
With increasing awareness about health, people are following various forms of exercise depending upon the prevailing fad. Pilates, zumba, functional exercise etc are all clamouring to get our attention. Of course each type of exercise has its benefits but the problem lies in our expectation. No single exercise can claim to provide the golden triad of strength, flexibility and endurance alone. And there in lies the problem. Recently I came across a patient who developed a heart attack. He was shocked because his years of practicing yoga led him to preume that he was having perfect health. And another patient who was very disciplined to do regular 5km brisk walking, was aghast to find out a trifle thing like missing a step in stairs, led to fracture in his foot.
These examples just highlights that just one discipline of exercise is not enough. So what's the solution?
1) STRENGTH; We loose more than 1% of muscle mass every year once we age beyond 30. Without muscle strength, imbalance and fall greatly increases. Moreover once we do strength training exercise by lifting weights, the benefits of increasing metabolism like body weight in check, great blood sugar control etc stays beyond 24 hrs of exercise. Ofcourse I am not suggesting to beef up, low weights or free hand exercises like push ups, pull ups, planks, squats and lunges are really helpful in preventing or slowing the muscle mass loss. Muscles just follow the rule; use it or loose it.
2) FLEXIBLITY ; Without good flexibility, injuries are bound to happen. That explains why all those WWE fighters has lower life expectancy. Of the numerous benefits of yoga, one for sure is great flexibility of nearly all possible joints in our body, not to forget the mental well being that it imparts. A flexible and nimble body is easy on the joints and one can have a functional and utilitarian body. So notwithstanding your increasing age, you can easily carry out the activities of daily living and not depend on some one else.
3) ENDURANCE; Cardio respiratory fitness in the form of brisk walking, running, cycling or swimming, imparts benefits that no other exercise can claim. Not only it keeps your blood pressure and host of other biochemical parameters under check, but also releases lots of feel good hormones called endorphins that keeps depression at bay. The value of a good horse could be judged only when it runs. Similarly no claim for heathy heart is passed till one does any exercise which raises the heart rate to the target of 220 – age, and the person still comfortable. For ex, if your age is 50, target heart rate will be 170.
Health is the only thing that you can call truly yours and everything else is just temporary just like your 1000 rupee note. We all know and some dedicated ones do some exercise but many times it doesn't give us the desired result. Remember to include above three things in your exercise regime to enjoy great health and see what our beautiful life can offer.