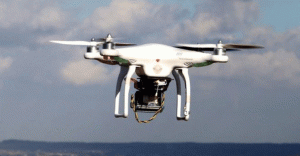 Sarthak Kanjilal
Port Blair, April 10: The Aberdeen Police Station has arrested few Mainlanders today from Corbyns Cove Beach for flying Drone in the area, which is said to be illegal in the islands.
As per reports, these few outsiders have recently came back from Havelock and today while they were flying the Drone a complaint was received in the Aberdeen Police Station.
It is learnt that the DySP Aberdeen Police Station, Mr Nishant Gupta himself reached to the spot and arrested all the outsiders for flying Drone after the complaint was received.
Sources said that these outsiders claimed that they were flying the Drone to shoot a documentary about Andaman & Nicobar Islands.
Sources told Andaman Sheekha that all the outsiders agreed of carrying the Drone but they claimed that they didn't fly it. Sources at Havelock told Andaman Sheekha that these mainlanders have also operated the Drone at Havelock during their visit at Havelock Island.
The fact is yet to be known but the Aberdeen Police Unit is investigating the matter very confidentially, it is learnt. The Aberdeen Police Unit has also registered a case under Aircraft Act in this regard.
However, there are many who claimed that such act of police is totally unwanted because Youtube is flooded with videos, which were shot with drones in Andaman. "If those drone users were not arrested then why action on selected few?" questioned a local resident.