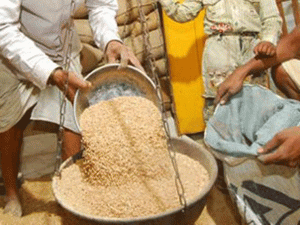 Sarthak Kanjilal
Port Blair, April 13: The beginning of Smart Ration Card only from Port Blair to Rangat will give the Government a profit of 22 Crores.
Talking to Andaman Sheekha, the Deputy Director Civil Supplies, Mr Sanjay Balan today said that there is still 30% people who are yet to be covered under Smart Ration Card.
He said that the profit will solely because of the fact that Smart Ration Card will check pilferage automatically.
Mr Balan further said that the process of manufacturing of cards for Mayabunder Island is under process. The Department is trying to start the Smart Ration Card by May 1st in Mayabunder.
"Some sort of works are left in Diglipur too and as soon as it is completed, the process will start in Diglipur and then Southern Group of Islands," Mr Balan said.
He said that because of new system the Civil Supplies gets all details about how much PDS stock has been picked up by all Fair Price Shops( FPS) and how many customers have lifted PDS items from these shops. As per the balance stock, next month PDS items are now given to Fair Price Shops( FPS).
"Things have become easier for the staffs also as now everything are done online, things have also become easier and faster for public as there is no rush of public in the Civil Supplies Department," Mr Balan added.