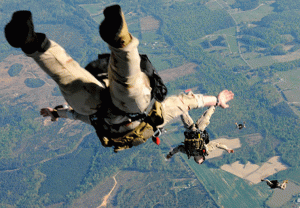 Sheekha Bureau
Port Blair, May 18: A major Army operation has been seen recently at Teressa Island of Nicobar District. According to reports the operation was carried out on Saturday 13, May 2017 but details of this operation was not shared with local media. However, according to source in Teressa two groups of armed soldiers were dropped from aircraft on Teressa Islands who later left the Islands in an Chopper.
Such activities of Army are very rare in Nicobar District and hence such operation created quite a ripple in the remote Island. Sources told Andaman Sheekha that the entire operation was carried out by some other unit based in Mainland India, however the entire episode was in full knowledge of ANC.
Considering the threat from China, such operations are a signal that Indian forces are ready to deal with any kind of threat in any remote Islands of Andaman and Nicobar Chain. According to sources, the operation was not only a surprise for people of Teressa but also a good moral boost.