News courtesy Andaman Sheekha ::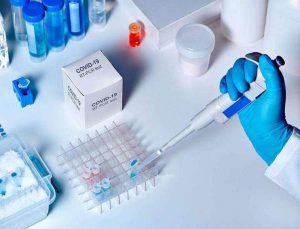 John Wilbert & Vikramaditya
Port Blair, Dec 27: A passenger from Kolkata reached Veer Savarkar International Airport this morning in Air India flight, without negative RTPCR test report, after which he was sent back to Kolkata and was not allowed to enter Andaman, following precaution being taken by the Andaman and Nicobar Administration from the new variant of COVID-19 virus.
Taking advance precaution against from the new variant of COVID – 19, Andaman and Nicobar Administration has already made it mandatory for all incoming passengers arriving at Veer Savarkar International Airport of Port Blair to mandatorily carry RT – PCR negative test report issued from a ICMR recognized lab, from 26th December, 2020 onwards.
As per the new guideline the RT – PCR test should have been taken by every incoming passenger within 48 hours prior to commencement of journey.
"The decision was taken after consultation of all stake holders in Andaman and even airlines staffs. We had issued necessary directions on 24 December 2020 giving almost 48 hours prior notice and hence the guidelines must be followed by all incoming passengers, to avoid any inconvenience in future," Mr. Suneel Anchipaka, the Deputy Commissioner of South Andaman told Andaman Sheekha today.
He added that such steps are necessary to make Andaman and Nicobar Islands COVID-19 free and once this happens there would not no requirement for conducting frequent Rapid Antigen Test tests locally for people before travelling from one place to another.
Highly placed sources told that earlier today nearly 33 defence people also reached Port Blair without negative RT-PCR test reports, who were also initially not allowed to enter Andamans, but later considering their service requirements, RT-PCR tests were conducted on them and they were later allowed to enter Andamans and were asked to quarantine till RT-PCR test results are declared.
Till now Andaman and Nicobar Administration has done well in controlling the spread of COVID-19 in Andaman and Nicobar Islands, despite a worrisome surge in COVID-19 cases in August 2020.
Andaman and Nicobar Islands recorded altogether 4912 cases of COVID-19, out of which 4781 people have already recovered. Presently there are 69 active COVID-19 cases in Andaman and 62 deaths due to COVID-19 have been reported, till date.
While South Andaman District presently has 67 active cases, Nicobar District and North and Middle Andaman District has one active case each.