News courtesy Andaman Sheekha ::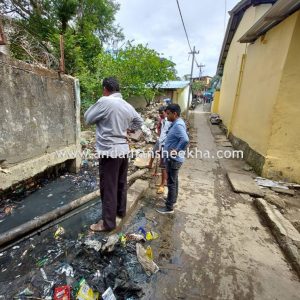 Venkat
Port Blair, Feb 15: In an another noteworthy gesture, Mr. MP Rasheed, popularly known as Ration Rasheed, led a team of sanitation workers Port Blair Municipal Council and got some chocked drains of the Haddo Area cleaned.
These chocked drains, were the cause of unbearable foul smell and had made life of people living nearby, miserable.
Public of the area expressed their sincere gratitude towards Mr. Rasheed for his continuous efforts for the welfare of society.