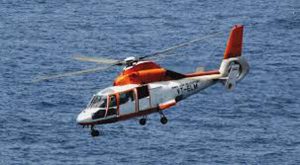 Savita Kumari & Vikramaditya
Port Blair, Mar 02: While almost all remote Islands of this UT have helicopter connectivity for the convenience of public and others, Shaheed Dweep on the other hand, despite being one of the prominent tourism destinations, is still excluded from the helicopter service.
While officials give excuse that there is no demand for such service, residents of Shaheed Dweep say that the demand for such service will be visible only when a schedule for Helicopter Service for Shaheed Dweep will be made public.
"The Helicopter service has been withdrawn from Shaheed Dweep nearly two years back and sadly even after this matter was highlighted by media in several occasions, the service was not restored. People of Shaheed Dweep demand equal treatment and resumption of helicopter service at the earliest," said Mr. Bimal Roy, former Zilla Parishad Member of Shaheed Dweep.
Meanwhile talking to Andaman Sheekha former Pradhan of Shaheed Dweep Mr. Ramkrishna Biswas said that people are now demanding for such service immediately as Shaheed Dweep is a busy place now, because of the tourism activities.
Residents of Shaheed Dweep are demanding atleast twice a week or once in a week Helicopter Service, so that people in urgent need, especially old people and patients can avail the service.
When contacted a senior officer of Department of Civil Aviation told Andaman Sheekha that the department has not received any such demand and if there is a demand the department will look into the issue.
"Helicopter services can be started to Shaheed Dweep if there is a request from there, after following requisite protocols. They can give request to the department that they wish to avail the services. I have not received any such request from the villagers," the senior officer added.