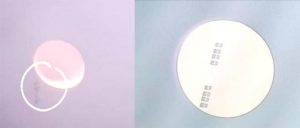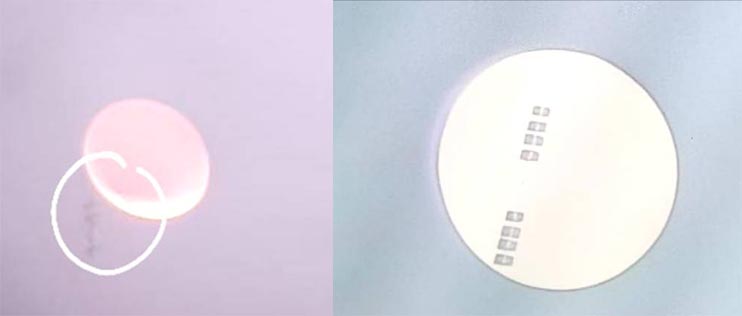 John Wilbert & Vikramaditya
Port Blair, Jan 06: In a curious development, an unidentified flying object was spotted by hundreds of residents of Port Blair city since this afternoon.
Since the object was at high altitude, higher than some clouds, it appeared as if the object is stationary and hovering just over our head.
The white sphere shaped object, looking somewhat like weather balloon, attracted many eyeballs because of its size and shiny white surface.
Many Port Blairians took photos and shared in social media while others took videos.
A few enthusiasts took photographs of the sphere with the help of zoom lenses, and the zoomed photo made it clear that the flying object doesn't look like weather balloon.
While weather balloons are balloon shaped, this Unidentified Flying Object was round, weather balloons gain height with time, but this object was maintaining height and drifting in almost same altitude.
Zoomed photograph showed some eight dark panel shaped equipment/objects attached to the flying object, which were hanging in disorderly manner, as if some parts are damaged.
IMD officials were not available over phone but sources told Andaman Sheekha that the object was not released from IMD.
Even Andaman and Nicobar Command PRO told Andaman Sheekha that the object is not related to the ANC.
Later a police team was also found following the object and gathering information regarding the Unidentified Flying Object.
However large number of people maintained that it was a weather balloon but there are equal numbers of people who disagree.
It seems no one has any answer regarding the Unidentified Flying Object, seen today by hundreds of Islanders.
Now question is which agency has placed the object in the sky and why? If this object is not released by any agencies in Andaman then was it sent for spying? But in this age of ultra advanced satellites, who will use a flying object to spy?
Till any official release is issued by Administration in this regard, people will continue to discuss and argue in social media on this issue. However, an answer will bring this issue to a logical conclusion, which matters much for general public.